Patrick Martin
SERVICE • EXPERTISE • INTEGRITY
Patrick Martin
SERVICE • EXPERTISE • INTEGRITY
P

atrick Martin has been a top industry producer in Los Angeles for two decades, handling a diverse portfolio of properties. Known for unparalleled service, methodical follow through and meticulous organization, his clients are local, national and international.
A trustworthy pedigree and proactive work style is punctuated by top producer awards and professional recognition among his peers. Patrick frequently provides commentary to the news media and has appeared on several television programs showcasing his work as an expert in the field.
CALL |
TEXT |
VIDEOCHAT
Schedule An Appointment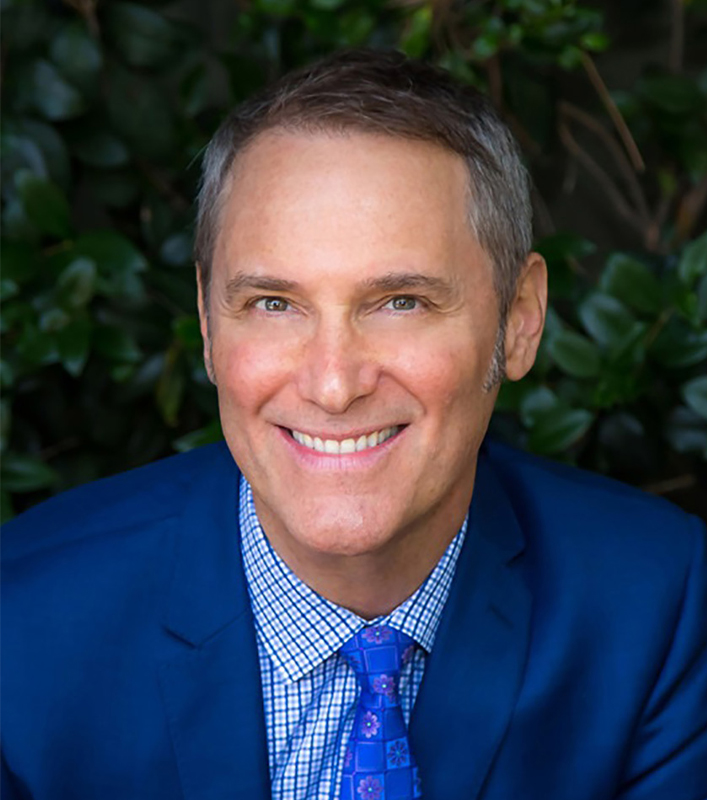 P

atrick Martin has been a top industry producer in Los Angeles for two decades, handling a diverse portfolio of properties. Known for unparalleled service, methodical follow through and meticulous organization, his clients are local, national and international.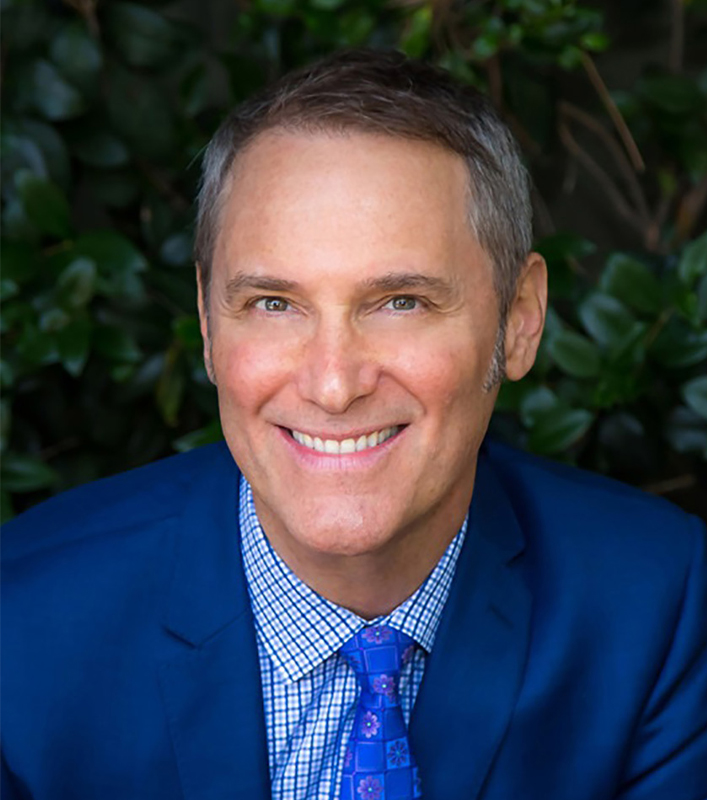 Recent
TESTIMONIALS
Read the kind words and reviews of
Patrick Martin's recent clients:
SEE ALL
Patrick successfully managed the sale of my home as the pandemic hit. Just prior to the pandemic, he expertly marketed my home which resulted in a bidding war. With a chosen buyer, the pandemic news hit, and during one of the most difficult times in history, Patrick's experience, negotiating skills and calm, cool demeanor kept the deal in play. I am forever grateful that I had Patrick as my agent as I don't believe I would have had the same successful sale with someone else.

Patrick Martin was wonderful to work with on the recent sale of our home. Most important to us is he kept us informed on a regular basis, followed up if we missed anything, and kept the process moving forward. Patrick also had great ideas for marketing the house, beyond sending flyers. We would highly recommend Patrick Martin.

Patrick was patient, diligent and helped us quickly acclimate to the various areas of Los Angeles that met our needs. He was very responsive during our search yet never made it feel as though we were being rushed for any decision. Once our home was selected, Patrick's knowledge of the process was truly superb!

Patrick was AMAZING at helping us find our forever home! He listened to what was important to us in a home, city and schools as well as what type of style of home and only showed us homes that fit our wish list. Our list was a tough order to fill and Patrick did it very fast. He also has a FANTASTIC TALENT about seeing great potential in a home and the area. He knows each city very well and knew which ones would be perfect for us. We have already been recommending Patrick to our friends.

Selling our home with Patrick was a FANTASTIC experience!!! Patrick was amazing with his negotiating skills and is VERY knowledgeable about the real estate market. This was the first time that we sold a home and Patrick made each step and easy one. I HIGHLY recommend Patrick to help sell and buy your next home. He made us feel like priority number one.

This is our second home that Patrick has led the journey for us. I say journey because finding THE house that CHECKED EVERY BOX was one that took time and patience, and Patrick was committed throughout. Patrick's knowledge of the LA market, his responsiveness to both us and the sellers/listing agents, his attention to detail and his and years experience in the business is unparalleled. Additionally, his creative eye and background in remodeling and home design was also a tremendous asset in giving us a vision for what we could do with the spaces we were considering and ultimately the home we bought. Patrick is a joy to be around and made the many open houses and process of buying a home, FUN!

My husband and I highly recommend Patrick for your real estate selling and buying needs! He went above and beyond in helping us with our landlord/tenant situation and we felt like he always had our best interests in mind. With his experience, he was able to help us understand the process and guide us through this experience. We greatly appreciate his attention to detail!

My husband and I had a first class, top notch experience with Patrick. He made our home purchase go seamlessly even though it was a complicated sale. He is super knowledgeable and surrounds himself with great hard working honest people and Patrick easily mange's all the moving parts. He went over and above the call of duty to make things easier on us. I would not hesitate to recommend him!

Patrick has been a family friend for many years and was the first and only realtor my husband and I spoke with when we decided to buy in LA. As first time buyers we had a lot of questions and Patrick was so helpful throughout the whole process. He helped us quickly pull together an offer on our dream home and walked us through every step of the process. It was a stressful process but Patrick answered all calls, emails and texts with patience and grace, no matter the time of day. I can honestly say we wouldn't have gotten the house without him! Patrick—you are the best! Thank you!

I don't have enough good things to write about Patrick. As a first time home buyer and someone who also negotiates deals for a living I had high expectations of my agent. Patrick was referred to me by a friend that knows me well and he far exceeded my expectations. I had been looking at properties on my own and wasn't finding many homes that ended up fitting me. Patrick was able to find me more options to make sure I had seen what was out there and make the right decision. He handled all my random questions with ease and delivered me the perfect home.

A friend of ours recommended Patrick as our realtor. Patrick is extremely personable and often reassured us when the idea of buying a home became overwhelming. Other words that come to mind when I think of him are: level headed, positive and hard working. He always got right back to us when we contacted him with questions and sat with us to review our contracts. Overall we had a good experience.

We really enjoyed working with Patrick throughout the process of selling a family home that had been in the family for numerous years. He was knowledgeable, helpful, and always had our best interest in mind, all while being cognizant of the emotional impact it had on us to part with this home. A true partner!

Patrick Martin has represented me in 4 real estate transactions - 3 times as a buyer and once as a seller. In each instance I truly felt that Patrick had MY best interest in mind. He has helped me see though the chaos and distractions of both buying and selling a home. He is incredibly professional, knowledgeable and focused. I have always felt that he served my needs and represented me with the highest level of respect and unparalleled integrity.

Patrick Martin is a best-in-class real estate sales professional. I have had the fortunate privilege to work with him both on purchasing my home and then selling that same home seven years later. His marketing and negotiation skills are of the highest level, and his knowledge, management, and attentiveness to the entire sales and purchasing process were invaluable to me since I am a busy, working executive. My recent home sale had multiple offers and the final selling price was above asking with a record fast escrow. Patrick managed each expedited step with expertise and timeliness. Without hesitation, I have and will continue to recommend Patrick. And when my next real estate needs come up again in LA, he will be the first person I call.

Patrick was incredibly helpful during every part of my home buying process. He helped me figure out what neighborhood would suit me best, showed me several homes, and when the right place came along, he negotiated a better deal than I ever thought possible.

There were some challenges during the escrow process (no fault of his), but Patrick took the initiative and got everything resolved. He also helped me to keep it all in perspective along the way.

Throughout the home buying experience, Patrick was professional, patient and very resourceful. I couldn't have done it without him, and I give him my highest recommendation.

Working with Patrick to find and buy my new home was one of the best decisions I've ever made. He was always quick to respond, shrewd as they come, and an excellent negotiator. He really listens to your concerns and fights for your best interest at every turn. And he has great taste and a fun, professional demeanor. He just rocks. I would work with him again in a heartbeat, and I would recommend him to anyone.

Patrick Martin was our realtor for both buying and selling our home. We have bought and sold many many homes over the years, and he is by far the most knowledgeable, excellent and professional realtor we have ever had. We feel very fortunate to have worked with him. Patrick is fair, kind, respectful, responsible, friendly and patient. He has outstanding communication and strong negotiation skills. Patrick is timely and efficient, one step ahead, and pays great attention to every detail when buying or selling your home. He was always available and went out of his way to help us with what ever we needed. We are deeply indebted, grateful and appreciative that we were able to work with the best real estate agent we have ever known: Patrick Martin.

Patrick is just the best. Grounded, incredibly intelligent, focused, responsive, and a great listener. I am positive that no one could've had a better knowledge of the current real estate climate, specifically as it pertained to our exact neighborhood of the Hollywood Hills. Patrick is sensitive to the vulnerable feeling that comes with selling a long time residence, and that meant a lot to us. As a bonus, Patrick has impeccable taste and he's just plain easy to be around. I can't recommend working with him highly enough.

Since selling your home can be incredibly stressful we were so thankful that we had Patrick Martin making the process smooth and successful. He is genuine, funny and excellent at his job. We highly recommend Patrick, you can trust him with your investment and that he is looking out for you and prioritizes your well-being before profit.
Amy Buchwald
Danny Woodburn

Once we started thinking about purchasing a flat in LA, some 6 months ago, I started to check alternatives via Trulia. As we decided to look closer into the possibility, but we live abroad and have no local knowledge, we decided to contact a local agent to help us prospecting. I selected Patrick's name from others listed in Trulia because he seemed to have done more deals than others. It proved to be the right move. After a good briefing, he provided us with an appropriate selection of prospects, facilitated and guided us through the visits, then ater our choice was made through the negotiations, the agreement and to the closure of Escrow, all within 2 months. Patrick was very effective professionally, very efficient, very patient and very cordial. Patrick went beyond the expectations in several points, we will certainly do business with him again in the future, should we decide to do another. We highly recommend Patrick.

Without a doubt Patrick was instrumental in helping me sell my home of 25 years, at my desired price point! Making improvements and moving out of my home was a monumental project. I was selling a home for the first time and it was imperative that I find a realtor/support person who would not shy away from helping me, and walk closely with me through the entire process. Patrick listened to my needs, immediately made calls in my home to the right people for me to meet with to discuss what needed to be done and make decisions. Patrick set up meetings ASAP; he was there in person when I met with professionals he knew well, to discuss various options, prices, dates and deadlines. A deciding factor for me to use Patrick was seeing the relationships Patrick had established with these various professionals I needed in the Los Angeles area. Patrick clearly respected and trusted the expertise of these professionals, and was easily able to negotiate prices, structure time lines, and make adjustments in dates as needed. The professionals I met through Patrick always stated and showed the highest level of respect for Patrick's expertise and knowledge as a realtor and Patrick's past hands on experience as a contractor/buyer and seller of homes himself. I felt my home and I were respected and cared for by Patrick in preparation for the first open house. I highly recommend Patrick Martin and his partner Gwen Banta, a dynamic and warm duo for sure, with years of experience in Los Angeles real-estate. Cheers Patrick ... Thank You both for reducing the stress and making the selling of my beautiful home a more enjoyable experience … until next time!!

Patrick was a very present person to deal with. He was great to help me finding the house I was looking for. He has a great knowledge of the business, knows the area perfectly and helped me to get the house I wanted at the price I was looking for.

He was a great help with organizing the Inspections and introduced me to the right escrow company. I would definitely refer him to anyone I know and would use him again on my next purchase.

Patrick's knowledge and expertise along with his personal attention to every detail made purchasing my Home an enjoyable and memorable experience. He will walk you through every step with confidence and make sure your are comfortable in your decisions. He always has your best interest at heart. I would highly recommend Patrick Martin to anyone who is ready to take on one of the largest investments in their lives. Best of Luck!

Patrick was wonderful to work with- a great advocate for us throughout the entire process. We were so grateful for his insights into our new neighborhood and his patience with all of our questions and concerns. I would highly recommend him if you are first-time home buyer, like we
were! The process was really easy and seemed to go so smoothly. He is truly the best!!

I've had the pleasure of knowing and working with Patrick through several transactions since 2007. He's one of the best: professional, knowledgeable, and 'gets things done!' I first used Patrick to lease one of my houses. I used Patrick due to his experience in the neighborhood. He got the house rented in 1 week. I used him again to continue leasing this property and always with success. I also used Patrick to sell a house recently, and again his market knowledge helped me prepare the house and complete a sale for a win-win for both me and the buyer.

Patrick is everything you can ask for in an agent. Knowledgable, approachable, committed and savvy. In a market like LA, where the dynamics are ever-changing, Patrick was able to guide us through the fast moving landscape while being patient and thoughtful in helping us find the perfect home. You're in great hands.

Patrick knows this business, and is a highly skilled professional. His in depth knowledge of the market and inventory, coupled with his amazing ability to match up exactly what we were looking for provided us the expert realtor experience. He is so personable and caring which removed the stress out of house shopping. He was so well organized that the day we went out looking, it was prepared and so well orchestrated that we found exactly what we were looking for in two days!!
I would recommend Patrick to any one looking for "the realtor" and hope to do business with him in the future.
Additionally, I went to Patrick to find a rental, and his same charming expertise proved successful, once again!

Patrick represented me in a long distance purchase where I was out of town from the offer through the closing processes. His guidance, professionalism and assistance were consistently exceptional throughout every part of the transaction - which gave me great comfort while being physically absent. Patrick's excellent communication skills and interpersonal style made any matter involving other people flow very smoothly, and it was truly a pleasure working with him.

A challenging property to sell, Patrick made his way through the various obstacles to get the job done. Using DocuSign to electronically sign documents greatly helped my wife and I to get escrow closed in a thirty day period. His knowledge on the various real estate legal issues and his ability to quickly find the correct answer to questions he couldn't answer off the top of his head made the experience so much less stressful for my wife and I.

With Patrick's help, we were able to move into our new home just in time for our new born 5 years ago. It was a tall order considering our budgetary and time constraint at the time. Patrick was a great listener and was able to locate some great properties that we really liked but lost in the fierce bidding processes at the time - we simply weren't a match for all those cash buyers at the time, until he led us to the home that was meant for us. Happily ever after!

During the fall of 2011,my partner and I were interviewing realtors. We immediately liked Patrick. He presented himself as professional , knowledgeable, and
friendly. We were highly impressed on Patrick's knowledge of the market in Hollywood Hills.
Patrick viewed the house differently compared to the other realtors. We took his advice in in preparing the home to sell. He gave excellent recommendations for
contractors and for the improvements which were needed to sell the home.

In my opinion, Patrick was very reassuring step by step in the selling process of the
home.Patrick went beyond expectations as a realtor. I had sold 3 homes in the LA area before I met Patrick from good realtors. However, Patrick far exceeded them
in his professionalism,knowledge, and understanding of the market.

Patrick sold our condo in one day at asking! He helped us do all the necessary improvements to get the highest sale price. We followed his advice and sure enough, we got asking. After the sale went through, there were issues with the new owner and he continued to work on our behalf as hard as he did selling the property. Responsive, smart, supportive-- those are just a few of the adjectives that come to mind. By far, the best experience we've ever had with a broker.

Patrick was the best and helped us purchase an amazing codo in Santa Monica. We loved that we could really trust him and that he always gave his honest opinion on properties unlike other realtors who just want to make the sale and get a commission. Not only does this guy know his stuff but he was very fun to hang out with. It definitely made Sunday house hunting a fun experience. I couldn't recommend him more!

I have to admit that I jumped into the process of purchasing my first home with absolutely no clue on how to do so. Luckily, Patrick (who came recommended by a colleague at work) was very professional, knowledgeable and extremely patient in explaining to me every step along the way in great detail and humor. He was always around to answer questions throughout the process and never hesitated to offer his honest opinion and wise advice. I strongly recommend Patrick for anyone considering to purchase or sell a property. I know I will again.

We met Patrick through friends and immediately liked his personality and were impressed by his knowledge. He helped us to buy a home in West Hollywood hills and has since then become a person that we trust completely when it comes to any real estate issues.
He is also the listing agent on our other property that is currently rented. That property has been rented since the moment it came on the market and that is thanks to Patrick Martin. He found the right tenants for us each time, and always made sure that everything run smoothly.

We have purchased five homes over the years in various parts of the country and often long-distances away from where we were living and to where we were relocating. Patrick's knowledge of the market, of the unique Los Angeles systems of buying and selling--so different than in Chicago where we were living--, his superb graciousness and accommodation to us personally, to our timeframe, to our tastes and desires, were all far beyond the call of duty. He facilitated everything instantly, and with a thoroughness and care that are so rare today that they are mostly invisible. Patrick Martin is the personification of excellence. Simply put: he is the best of the best.

I have worked with several realtors over the years. When I had the opportunity to work with Patrick Martin I immediately knew the experience would be different. He is incredible thorough, attentive, honest and always felt he had our best interests in mind. On top of his stellar professionalism, he is incredibly pleasant and a true pleasure to have working on your behalf. He is simply the best realtor in town!

It is with great pleasure to share the experience I had with Patrick in the search and purchase of my first home. He is a great listener and, therefore, immediately had a tremendous grasp and insight into what I was looking for which made his showings highly effective. Patrick has a perfect balance of competence, experience and drive – he knows how to get the job done. His knowledge and expertise of the West Hollywood area (and LA in general) was a tremendous help in locating exactly what I was looking for.

Patrick is best in the business and I highly recommend his services to anyone.

I have bought/sold 6 houses over the years (with 5 different realtors) and without question, Patrick is in a league by himself. A professional who NEVER made me feel like he was trying to sell me a house, rather he was trying to find a home that matched my needs. He asks great questions to understand your likes/dislikes and many times, based on my busy schedule, he would snap some pictures and send to me. Then I would "thumbs up/thumbs down. Very efficient, solutions oriented, realistic throughout ALL the steps from first viewing, creative negotiation and giving ideas on how minor changes could make big differences in the house. He has that vision. He found my home in Santa Monica and sold it when I moved to SF (in the down market).

Patrick has been my realtor in 4 transactions, both as a seller and as a buyer. In ALL of the transactions I have always felt that he has my best interest in mind. I will never forget one time when a prospect buyer of one of my properties went to do the inspections. In the process, the buying team was finding items on the house that they were insinuating I was hiding from them. Patrick stopped the process for a minute, told them that he would not allow them to talk about me like that, and that if they were so suspicious, the process would stop right there. It has been so many years since he has been my realtor that in my recent purchase he found my current home before I even thought it would be my new place. I will highly recommend him as a realtor that takes his time to get to know you, has your back, and gives you the million dollar advice independently of your price point.

We were referred to Patrick Martin via a friend of ours who had previously bought a Santa Monica condo using Patrick as her agent. As first-time condo-buyers, we lucky to have found Patrick. He truly cares about building relationships with his clients and doing what is in his clients' best interest. The characteristic that impressed me the most is he was clearly more focused on our needs than on his commission--he literally talked us out of bidding on a condo that he didn't think was a good buy. A few weeks later, we found a condo that was perfect. Through his negotiations with the seller's agent, we were able to buy it at a price we could afford.

Patrick helped me sell and buy my current home and I couldn't have done it without him. He advised me on what needed to be done to sell my home and it was off the market after the first open house. He also helping me find my dream home in Marina del Rey after patiently searching for almost a year for the the right match.He made the process stress free and treated me like family.

As a nervous first time home buyer, Patrick made the entire experience stress-free and pressure-free. He was incredibly patient and attentive to all of my questions and concerns and I feel he went "above and beyond" to ensure I was comfortable every step of the way. I have now been in my home for almost 10 years and whenever someone asks me about real estate, without any hesitation whatsoever, I recommend Patrick Martin.

Patrick is everything I was looking for in an agent when I bought my home. He knew the market, really listened to our needs and helped us find a great value in our home. He made the process easy and eliminated a lot of the typical stress. I knew he was on top of everything.

Can't wait to hire him again.

I had gone through eleven agents before I got connected to Patrick. I had many different types of agents to compare him to. He was the most earnest and hardworking agent I've ever worked with. He listens to your needs in details, openly discusses all aspects of properties, and actually DOES his researches/ filters/ learns about the properties before he present them to you. He is very well tuned into the market, but also understands your needs are different than others'. He is a true 'agent on your behalf' - He is a great communicator: helping you understand your options, and negotiating on your behalf. As an architect who works with a lot of agents and homeowners, I can wholeheartedly recommend Patrick as THE MOST efficient, intelligent, responsive, and hardworking agent: he actually work FOR you.

We are highly selective, out-of-town buyers and used Patrick to show us all options open to us. He did this with skill, insight and incredible patience. When we went to contract on a house, Patrick was very skillful in the negotiation process and exercised excellent judgment. We have bought and sold six other houses over 4 decades. This was the best experience by far.

My domestic partner and I were looking for a condo in West Hollywood in March of 2013. This condo was to be the largest purchase we have ever made. We wanted to find our dream condo in our dream location, West Hollywood. After interviewing 3 realtors we decided to go with Patrick Martin. We went with Patrick because he was the most professional, knowledgeable, and we could tell he really took pride in his work as a realtor. We started looking March 1st of 2013 when prices were starting to climb and bidding wars ensued. The first place we put an offer on we got outbid. Instead of being discouraged we looked at it as a learning experience. Patrick was very supportive and answered all of our questions and we just knew that he genuinely cared about us finding our dream condo. The 3 of us regrouped and 3 days later we found our dream condo. We put in an offer immediately and I honestly feel that without a hard working, detail oriented realtor like Patrick on our side we might have lost out on this condo. Throughout the next 30 days buying and closing process Patrick was there to answer any questions or concerns we might have. He made the process so smooth which meant very little stress for us. I can't even emphasize how important it is to have a good realtor that is honest and ethical that you can trust. If you're looking for a home or condo in the L.A. area or even surrounding areas I highly recommend you go with Patrick Martin. Thank you Patrick for helping us find our dream condo!

Patrick is a flawless realtor. He goes out of his way to understand his client's priorities, wish list and needs. He is patient, diligent and flexible. He understands that house buying and selling is emotional, and he is a master at helping guide people through all the emotions entailed. He knows LA superbly, and makes the looking process fun with trivia and interesting points you won't hear or find everywhere. Patrick also has a lot of integrity. He wants to make sure his clients are happy and never makes you feel like he just wants to finish the sale. I can't recommend him enough, and in fact, have done so at every chance.

Patrick is a fantastic agent. He guided me through my biggest purchase without pushing, overselling, or rushing. He was the first to suggest additional inspections and research if and when needed, and was helpful every step from location choice to construction quality to maximizing finance options. Patrick also handles my rental leases, and after he found my dream house in West Hollywood, he relocated my parents from the East Coast to Santa Monica. Zillow should probably add a six star option for agents like Patrick. Happy house hunting.

I bought a house on the Westside 1 year ago and used Patrick as my real estate agent. I couldn't have asked for a more impressive realtor. Patrick is attentive, patient, industrious, dedicated, knowledgeable, professional, and tireless. Not once in the months of my search did I ever attend an open house without him. After having experiences with a few distant, relatively unimpressive realtors, Patrick was a breath of fresh air. No question was too inconsequential, no distance too great to drive, and no phone call too inconvenient. I would not hesitate to use him as a realtor now or in the future. Referring friends and family to him is the greatest compliment I can give. You can simply do no better than Patrick Martin.

Patrick was at our side for over two years as we looked for a house in Venice. He was tenacious, attentive and always good humored. The fact that we finally found a house - which we love - is largely due to Patrick's thoroughness and diligence. He is an expert negotiator, a shrewd sounding board and also has a hundred ideas on how you can improve your property. I would recommend Patrick whole-heartedly.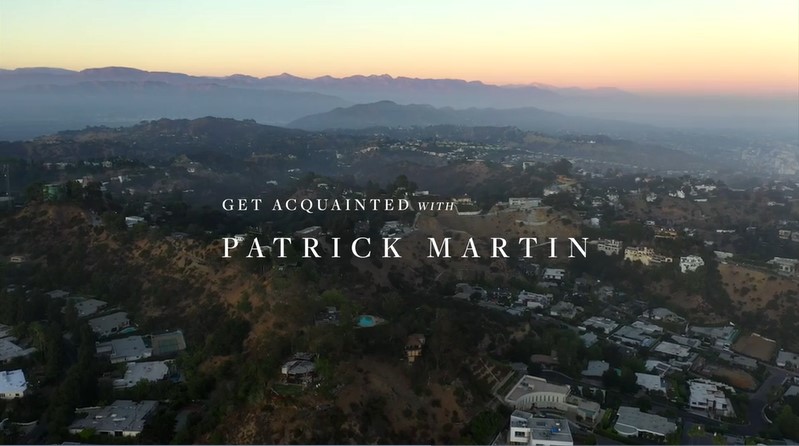 "As a seasoned Real Estate expert I assure you the knowledge, expertise and guidance you will need to navigate the complex and competitive Los Angeles marketplace."
List With Patrick
Let's Find a home Together
Follow Patrick on